Nine days before Christmas and I still haven't turned the heel of my mom's socks. Eeeps!
But I promised you an FO and here it is. I proudly present you my Jaroslav Spasocks!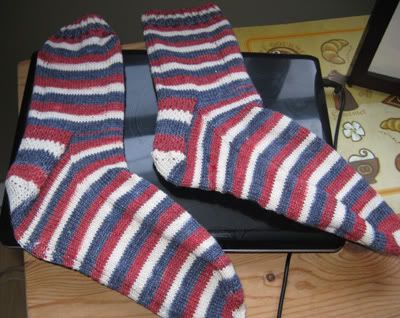 GO HABS GO!
And now, the pattern of the day:
December 16
Pattern
:
Summer Sliding
, by Jeannie Cartmel
Another beautiful pattern by Jeannie Cartmel. The only reason I haven't made it yet is because it's a toe-up sock pattern and I like cuff down so much I haven't yet tried a toe-up. Pathetic, I know.
You can find it
for sale (6,00$) on its Ravelry page.