Day 20, already? Where has the time gone. In 10 days, I'll have succeeded NaBloPoMo. Go me!
So, yesterday,
Robyn
posted about the Go Habs Go sock yarn she bought.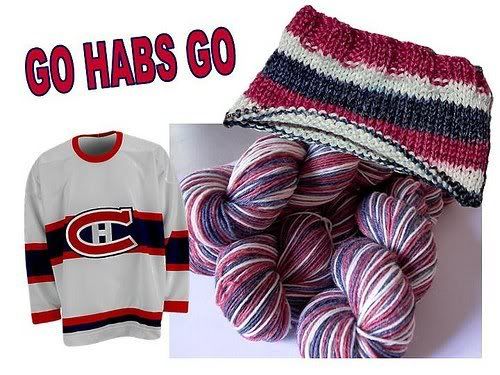 Of course, I had to have some of that. I looked at the seller's
Etsy shop
, but I couldn't find any, so I sent her a message through Ravelry and she replied to tell me she had two skeins left! Yesssssss! So I ordered them. I'm gonna make me and Chris some Habs socks!
I'm in a fabulous mood today.