This post is brought to you by the word YUMMY!
First, I got my Go Habs Go yarn!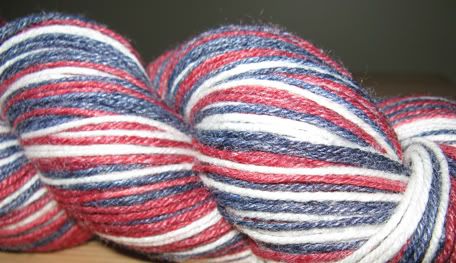 Thanks to
Robyn
, I was able to get this yummy sock yarn from
Biscotte & Cie
. Unfortunately, there was an error with my order and I only received one skein instead of the two I ordered (cause I want socks for me and another pair for Chris). Louise, from Biscotte, is great though and she replied promptly to my Ravelry message to apologize and told me she'd send my other skein tomorrow. So all is good and despite this little mistake (it happens and as long as it gets fixed, I don't mind), I gotta say I'm very happy with my purchase. The yarn is soft and just yummy.
Speaking of yummy... The girl who writes
this blog
mentionned
these cookies
and I just had to try them. She made them with peanut butter chips instead of the recommended semisweet chocolate chips. I'm sure both options are delicious, but I made them with white chocolate chips and there are just no words. It takes all my willpower not to eat them all (and the recipe makes a lot).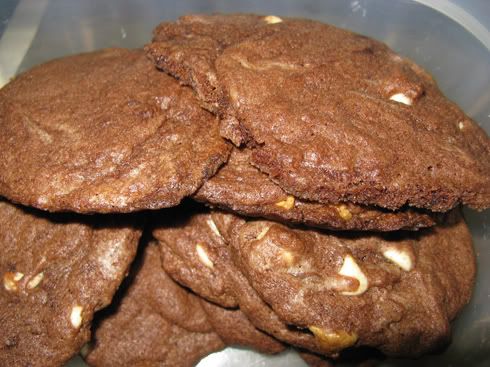 Let me know if you make them!