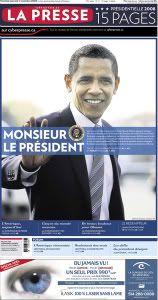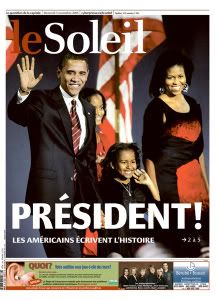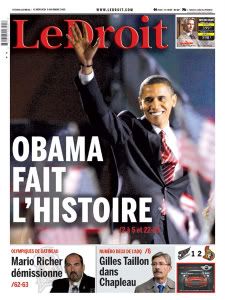 You can see the front page of newspapers from Montreal, Quebec city and the Ottawa region this morning. Every newspaper in the province (and, I'm guessing, in the country) has this on the front. And we're talking about the president of another country!
As you can guess, I'm very happy with the outcome. You could just feel the hope coming out of the TV screen as the results were announced. I can't wait to see how America will transform in the next four (eight?) years.
Unfortunately, we are still stuck with this dude: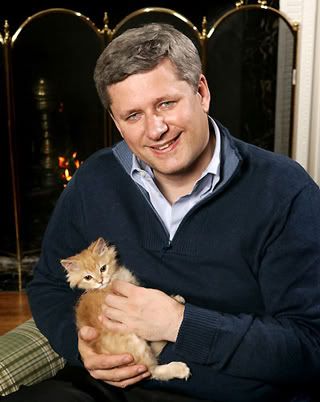 Oh, and remember when I was all tired because I was working like a maniac during the federal election, which concluded on October 14? Well, guess what? I'm going to be working like a maniac again for the next month, because our darling Quebec prime minister decided it would be oh-so-fun to have a provincial election too! *sigh* The campaign was just launched this morning and we're going to vote on December 8.
Just so you know, it will be the SEVENTH election for Quebecers (counting both federal and provincial elections) in FIVE years. Crazy! And expensive. Just what we need right now, in this economy. Can you see I'm not happy?