Working on weekends sucks. I'm used to having unconventional work schedules, it's pretty normal in journalism. But still, I prefer the regular Monday-Friday thing. Fortunately, I should be getting back to that once the election is over. Soon. And I have only one day left and after that I have two days off, which is good.
I'm watching the Habs play the Bruins and even though it's still 0-0 after one period, I'm happy with the way they're playing right now. I hope they'll win!
I'm working on the Green Autumn mittens during the game. As promised, here's a progress pic: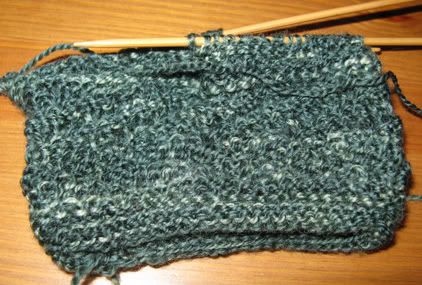 It looks much better in person.
(The Habs just scored while I was writing this. 1-0! Woohoo!)
Ps/Thanks to everyone for your good thoughts after yesterday's post.