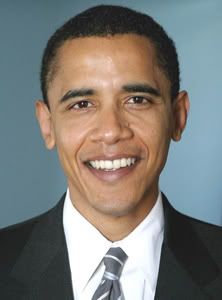 I'm not American, but I am fascinated with American politics and I really cannot wait to see the results of tonight's election. I hope all of you who can vote did or will do it today (I've heard the lines can be long... guys, that's why we're knitting!).
As you have guessed with the pic I posted above, I am crossing my fingers for Obama. But no matter who you vote for, I think the important thing is to let your opinion be heard. But if you guys don't elect Obama, can we borrow him for our next federal election? I'd gladly take Obama over Stephen Harper any day (I think I'd even take McCain over him. But not Sarah Palin, oh hell no).
Anyways, in honor of the election, I'm gonna leave you with links to my favourite Obama-related projects:
-
Gloves for a change
(scroll down)
-Ravelry link
-
Obama-rama
-Ravelry link
-
BARK OBAMA Dog Sweater
-Ravelry link
-
My Jewish Grandma is voting for Obama
(that one is a MUST-SEE, but I only found a Ravelry link). BTW, if you're on Ravelry, take a look at all that girl's projects, she's very talented (and there are many more Obama-related ones).